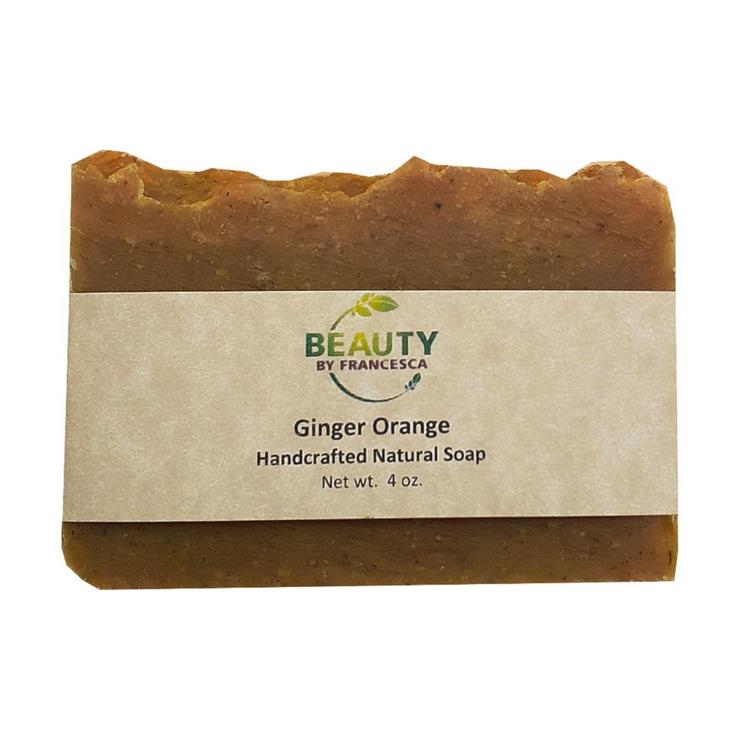 Ginger Orange Handcrafted Natural Soap
Did you know that  some of the chemicals in commercial soaps can be potentially harmful to your skin?  Most of these soaps are laden with questionable chemicals and toxins that should be avoided.  Natural soap, on the other hand, is made with pure and natural ingredients (most, if not all are food grade). They're are beneficial to the skin and have the ability to thoroughly cleanse while not stripping the skin of its natural oils.  So why should you use natural soap? 
The main benefits can be summarized as follows:
Benefits of using natural soap:


1 – Glycerine, Glycerine, Glycerine!
Glycerine is a natural emollient, moisturizing substance produced during the soap making process and natural soap is full of it. Glycerine also acts as a humectant and may help to alleviate dry skin and irritation caused by commercial soap.
2- Natural Ingredients
Many natural soap makers use natural food grade oils and other natural ingredients to create their soap. Products such as: olive oil, coconut oil, grapeseed oil, shea butter, mango butter, almond oil, essential oils and clays, etc.
3- No Harmful Chemicals
Natural soap does not contain any harmful synthetic ingredients or chemicals. On the other hand, most commercial soap manufacturers remove the natural glycerine produced during processing. Because of this, cheaper chemicals or synthetics are added to make up for this loss. Some of these additives can be quite toxic as well as drying and irritating to skin.
Toxic Chemicals to look out for:
Triclosan – An antibacterial and preservative ingredient used in antibacterial soaps, deodorants and some home cleaning products.  Triclosan can cause skin irritation, organ system toxicity and endocrine disruption.
Sodium Laurel/Laureth Sulfate (SLS and SLES) – These are chemicals used to facilitate a soaps lathering and foaming ability. The problem is that these chemicals can strip (or dissolve) a skins natural oils causing dry, itchy, irritated skin.
1,4 Dioxane – a contaminant used as a solvent in the manufacture of other chemicals and as a laboratory reagent. It is a known irritant and may also cause cancer and organ toxicity.  1,4-Dioxane is not intentionally added, but may occur as an unintentional byproduct in some ingredients, that may be listed on the product label. Ingredients like:

PEG
polyethylene
polyethylene glycol
polyoxyethylene
-eth
-oxynol

Parabens – Used as a preservative and/or fragrance agent, parabens mimic estrogen and can act as potential hormone (endocrine) system disruptors.
Synthetic colors/fragrances – Synthetic fragrances often contain phthalates. Phthalates are endocrine disruptors linked to problems of the reproductive system. Some of these issues include; decreased sperm motility and concentration in men and genital abnormalities in baby boys. Synthetic colors are often made from coal tar, a highly viscous brown or black liquid made from the destructive distillation of bituminous coal. Coal tar is a known carcinogen.
4- Biodegradable
Since all ingredients are natural there is no harmful effect on the environment, there will be no toxic ingredients going down the drain into our water supply or septic system.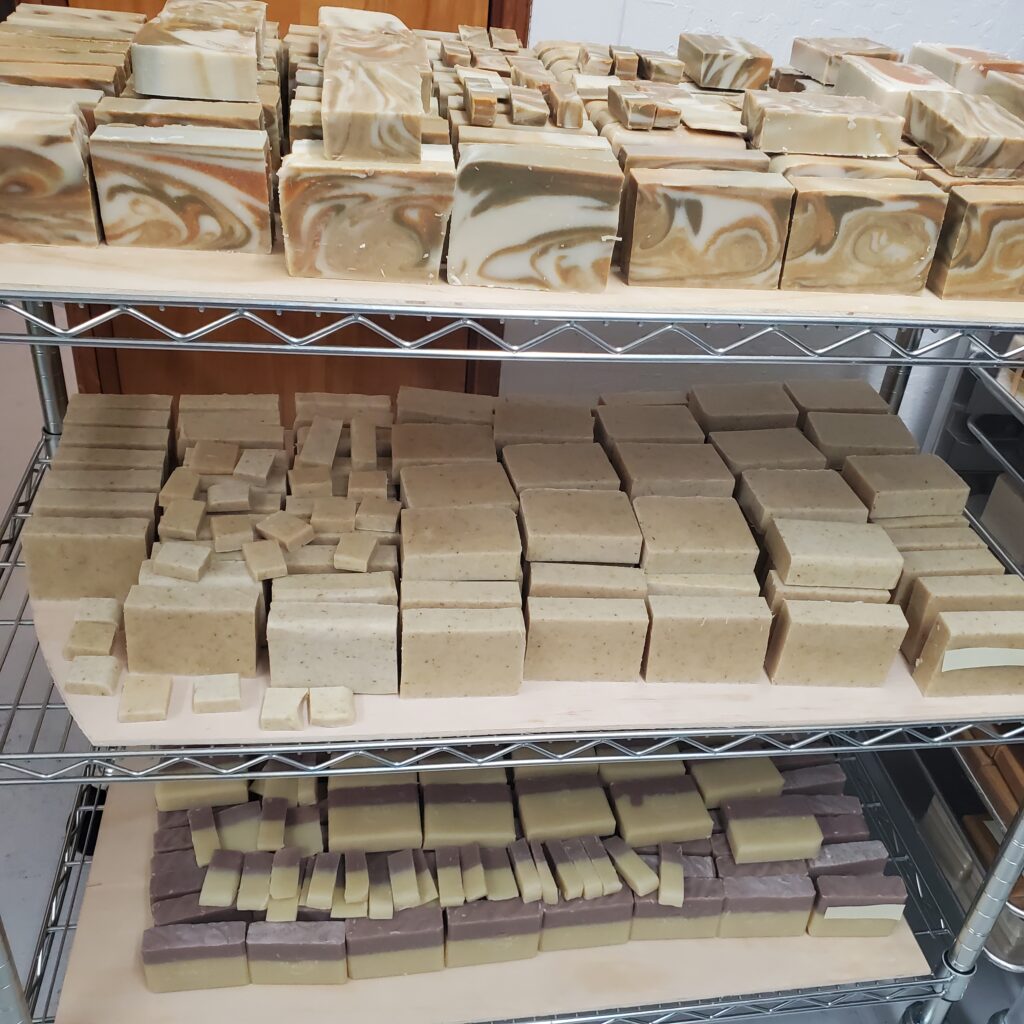 Staying clean is something we all have to do every day. And when it comes to soap, there are plenty of options available. But what makes handmade soap different? The fact that they're made with a combination of organic ingredients and plant extracts gives them a distinctively pleasant aroma, and gives you plenty of reason to feel good about using them.

Beauty by Francesca offers a wide variety of handcrafted, natural soaps. All of our soaps are perfect for any skin types.
Shop here.
References:
The Benefits of Organic Soap -Global Healing Center
The Benefits of Using Real, Natural Soap – Natural News.com
http://www.ncbi.nlm.nih.gov/pubmed/2233831?report=abstract
http://www.ncbi.nlm.nih.gov/pubmed/3796668
http://www.ewg.org/skindeep/ingredient/706623/TRICLOSAN/
http://www.ewg.org/skindeep/ingredient/706089/SODIUM_LAURETH_SULFATE/
http://www.ewg.org/skindeep/ingredient/706110/SODIUM_LAURYL_SULFATE/
http://www.ewg.org/skindeep/ingredient/726331/1%2C4-DIOXANE/#
http://www.ewg.org/skindeep/ingredient/718373/DIETHANOLAMINE/
http://www.atsdr.cdc.gov/PHS/PHS.asp?id=953&tid=199
http://awakeningwillow.com/2010/04/27/11-toxic-ingredients-to-avoid-in-hand-soap-and-sanitizer-and-safer-options-for-your-family/
http://www.ewg.org/enviroblog/2008/05/cheatsheet-phthalates